If apple orchard, then Autumn Apple Crisp.  And, if I have anything to do with it, when apple orchard, then apple crisp.  Yep, the annual trip to the apple orchard is on the must-do fall list and has been since I was growing up in Minnesota.  Each September, we'd make a day trip to the orchard (usually Pine Street orchard) and fill up on apples, apple cider, and apple cider donuts (see my apple cider bread recipe – ode to the apple cider donut).  Making apple crisp was always the end result of our day.
Now, living in San Francisco with our boys, we continue the tradition.  Making the trek to Apple Hill, near Sacramento, is the apple experience that I'm used to and a tempting endeavor each year.  However, it's outside of our road trip comfort zone these days.  With potty training our almost 3 year old and a 16 month old who has a signature ear-piercing screech, our wants and needs are kept in check.  For our sanity and theirs, we kept it slow, steady, and close to home.  What mattered is that we got to an apple orchard and we made Autumn Apple Crisp upon our return.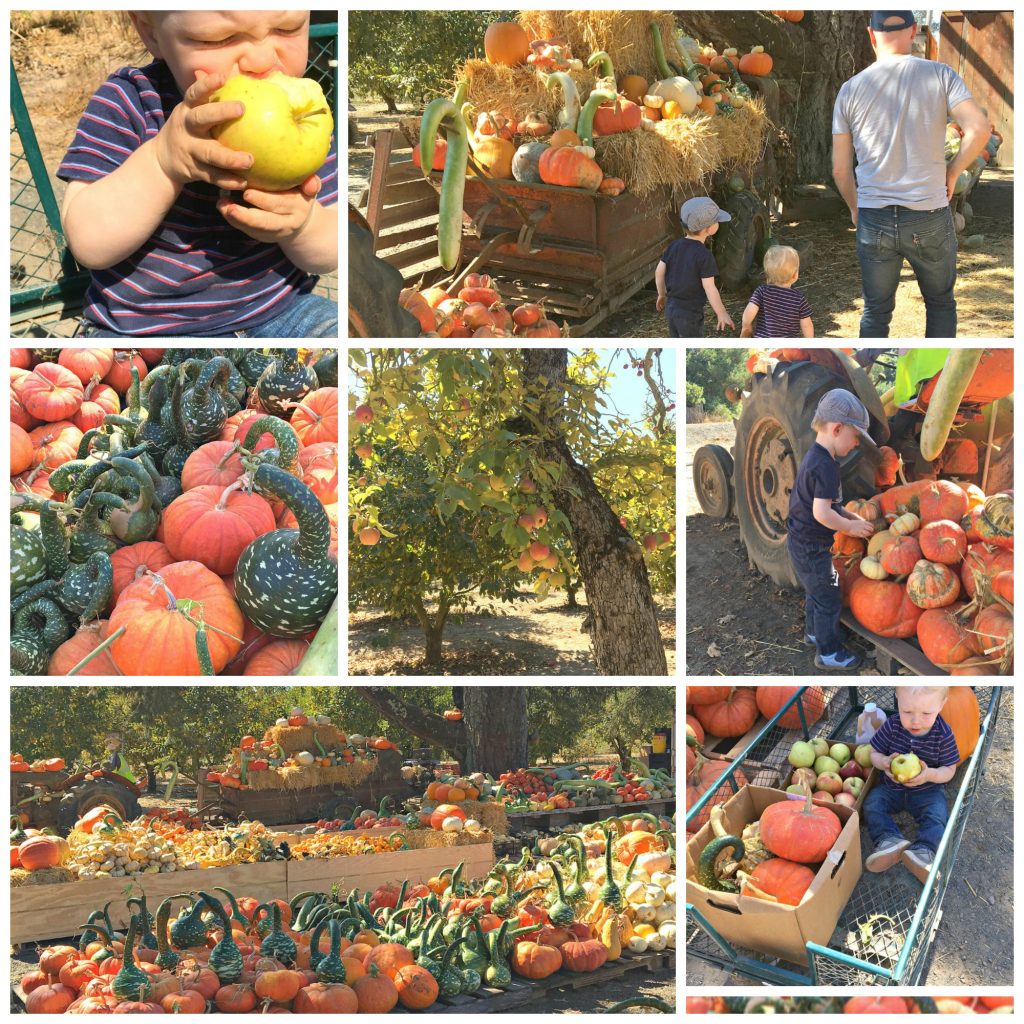 Sebastopol (Sonoma County) was our answer to this year's toddler craziness.  It's just over an hour away (barring potty stops), and it's a charming, artsy, and happening town.  For the apples, we landed on Hale's Apple Farm.  They don't have pick-your-own, but we were able to check most of our boxes: pumpkins, gourds, apple cider, and a slew of apples to taste and choose from.  Plus, the boys were able to play in the orchard, picking up dropped apples around the trees, which was amazing in their book.  The bad news: I didn't get my fix of apple cider donuts…which was heartbreaking…but time and apple crisp heals all wounds.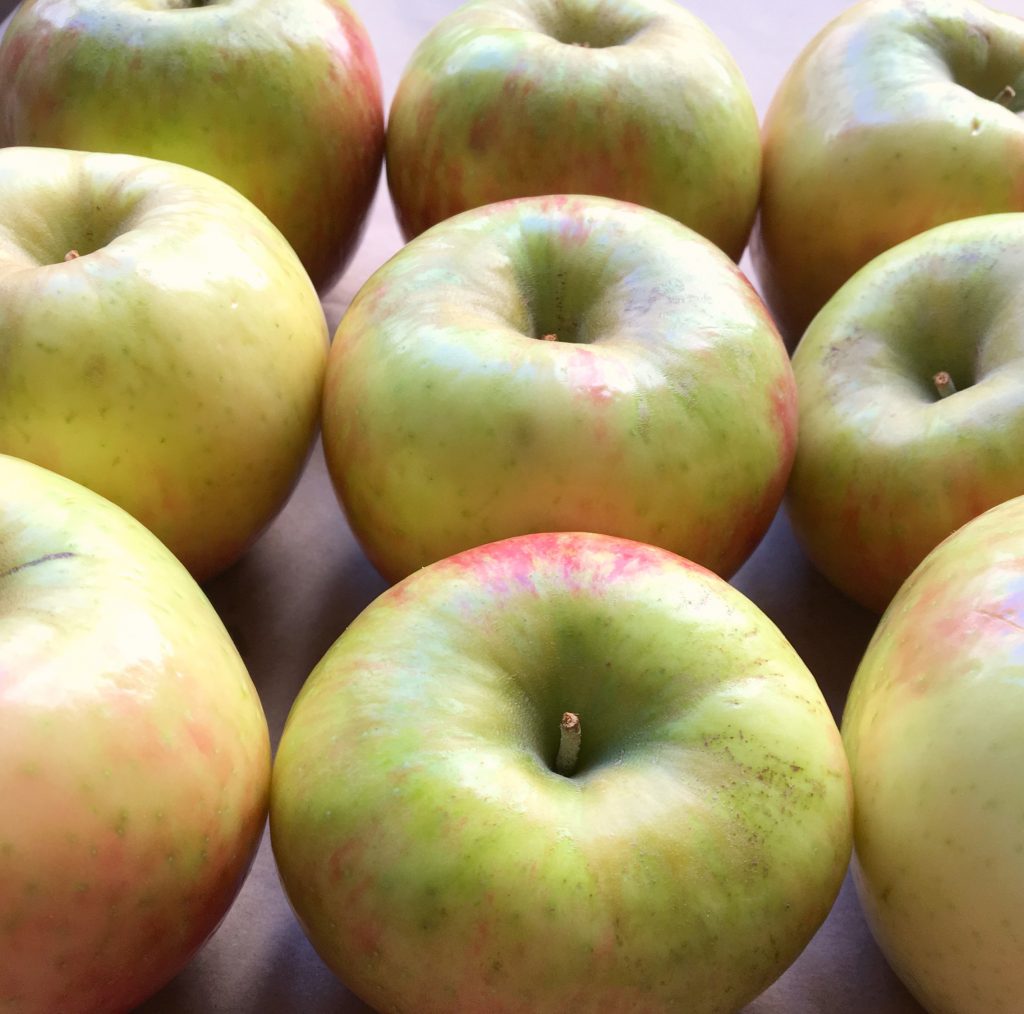 You're probably asking, why crisp (and how can I still be talking about it)?  Simply put, it smells and tastes like fall, like nothing else.  It's, also, throw-it-all-together easy, no skills required, and not about the finishing touches (which isn't always my strength).
Pan > apples > crisp > oven > eat.
And, who can resist apples baked in a gooey cinnamony sauce with a buttery oat crisp topping anyway?  I, for one, can't.  Serve it with vanilla ice cream (which you absolutely should) and you'll know why this is on my fall's must-eat list.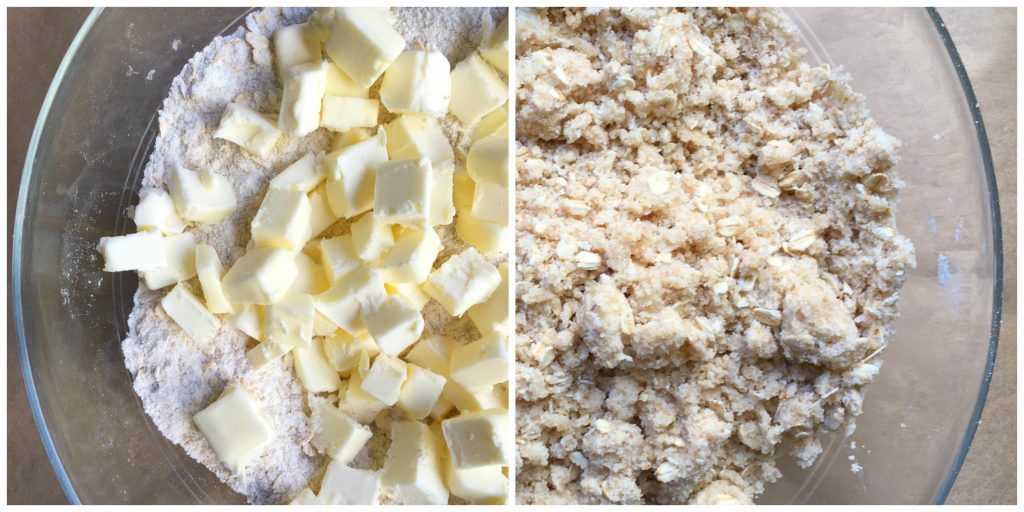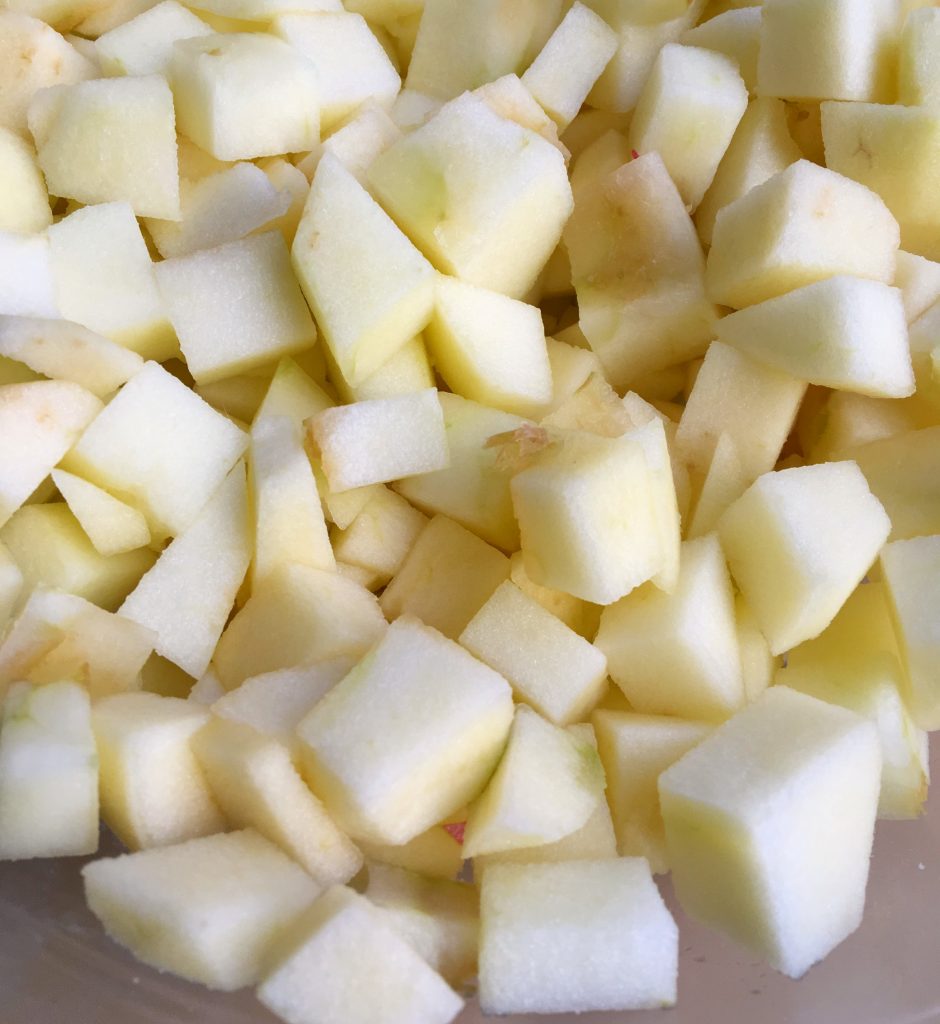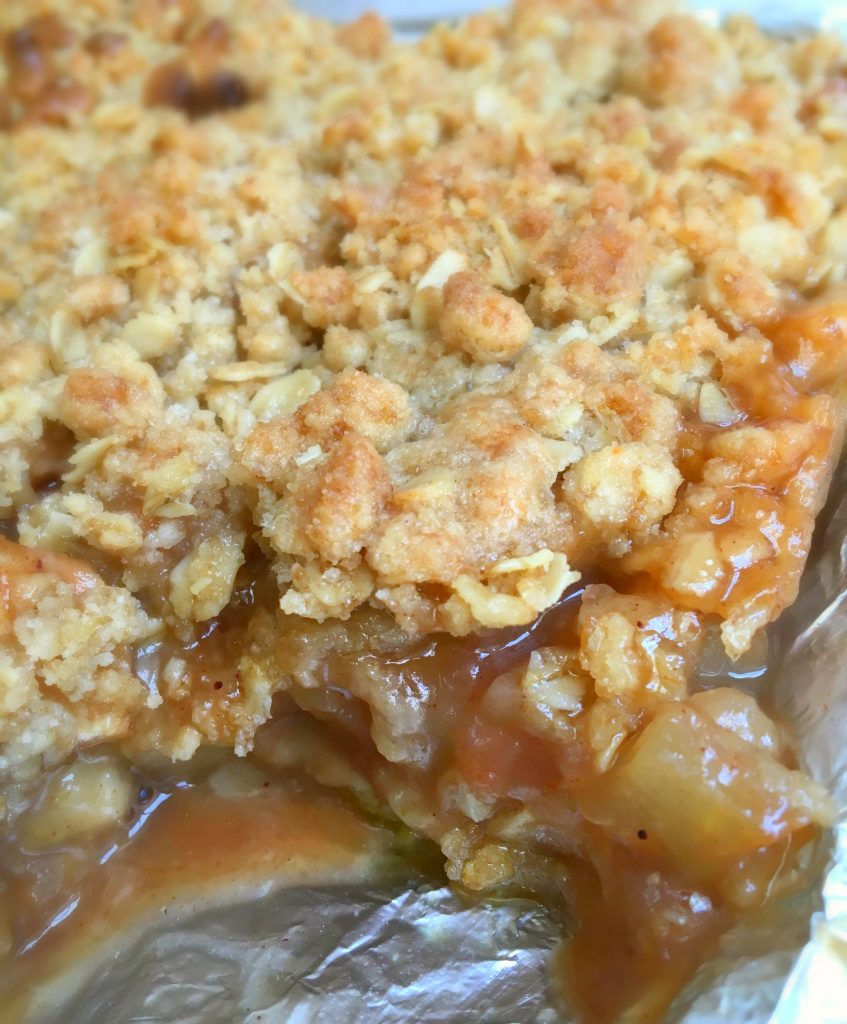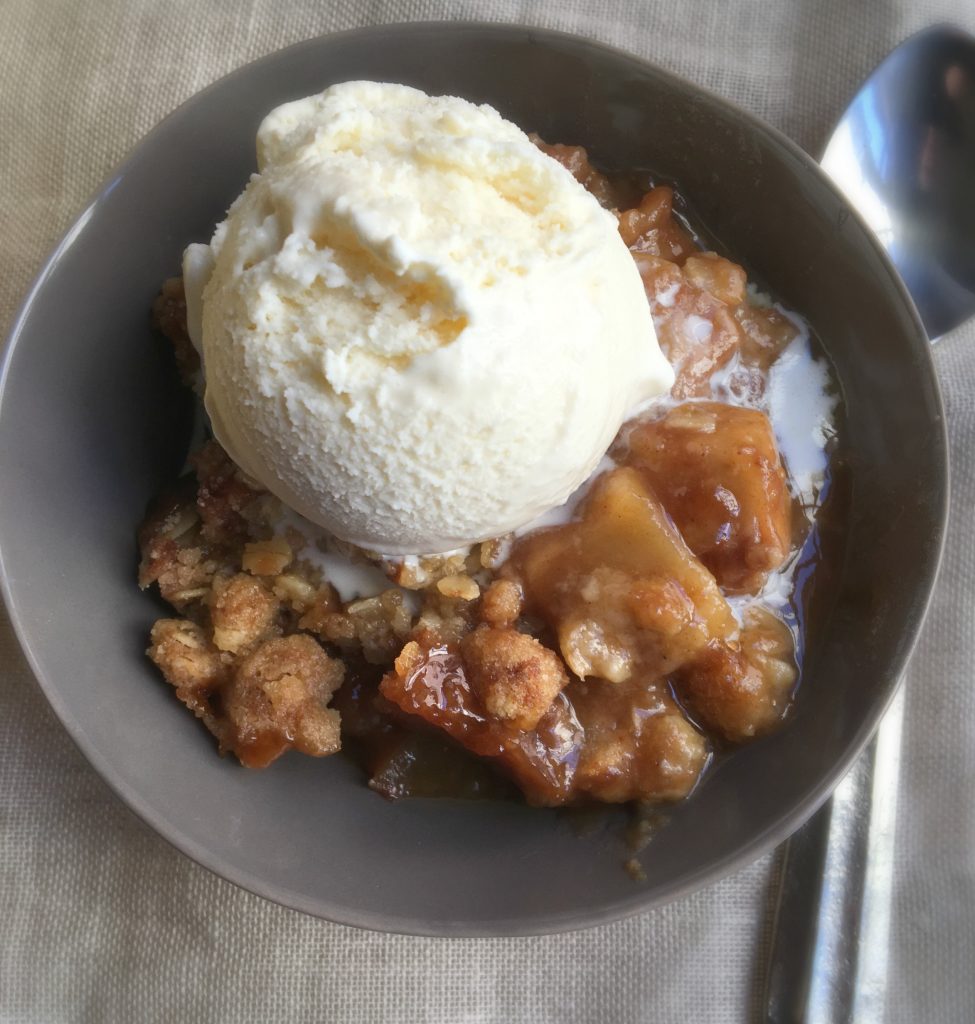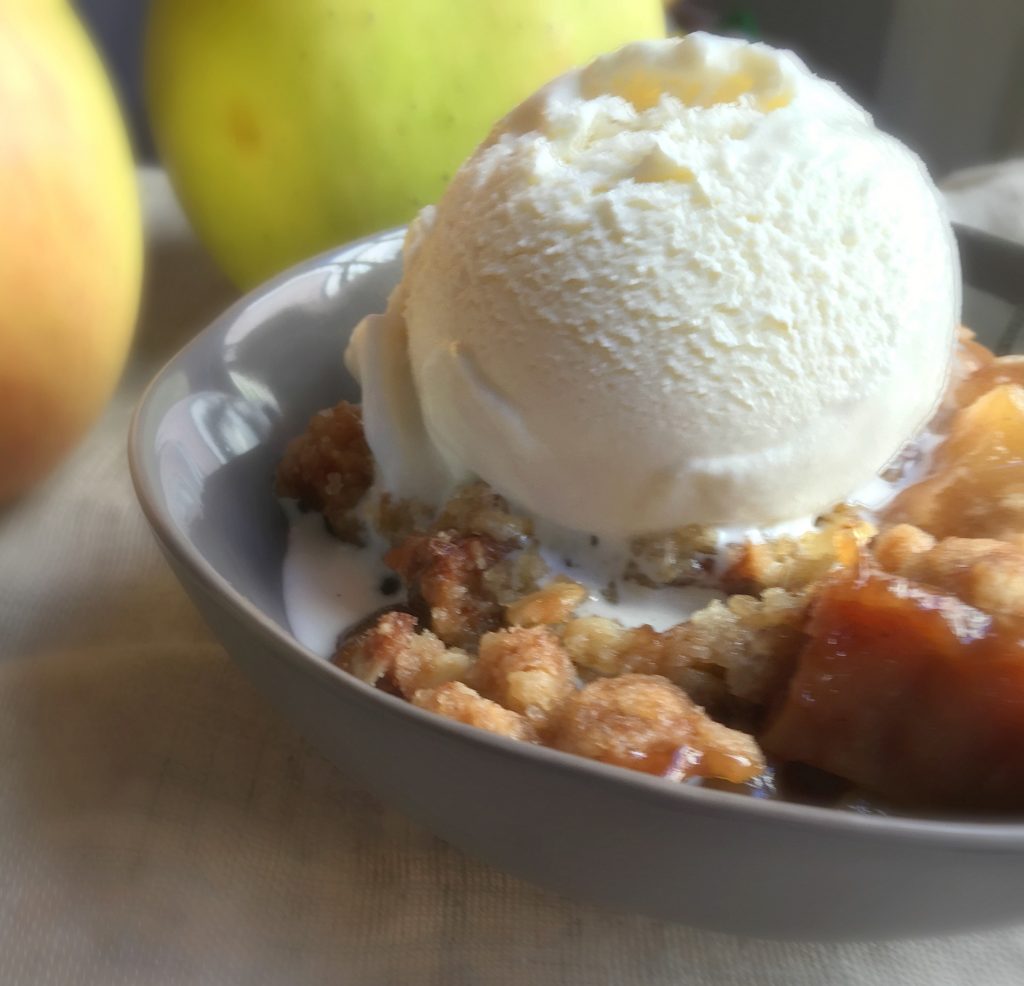 Print
Autumn Apple Crisp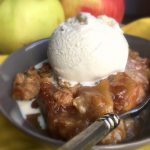 Fall apples and apple crisp go hand in hand.  One didn't come without the other in our household growing up.  Apple crisp is warm and gooey in the center with a crunchy oat topping.  The combo of flavors, spices, and textures knocks the socks off of an apple pie. Plus, it's so easy to make!
Author:

Emily Day

Prep Time:

20 min

Cook Time:

45 min

Total Time:

1 hour 5 minutes

Yield:

1 9x13 pan

Category:

Dessert
Ingredients
Crisp Topping:
2/3 cup all purpose flour
1/2 cup old fashioned rolled oats
1/3 cup granulated sugar
1/3 cup light brown sugar
1/2 tsp kosher salt
3 1/2 ounces unsalted butter, chilled and cut into 1/4 cubes
Apple Filling:
3.5-4 pounds of peeled, cored, 1/2 inch diced apple (about 12 apples)
2 1/2T lemon juice
1 cup granulated sugar
2/3 cup light brown sugar
1/2 cup all purpose flour
2 1/2 tsp ground cinnamon
1/2 tsp ground nutmeg
Instructions
Preheat the oven to 350 degrees.  Grease a 9×13 pan.  Set aside.
For the crisp topping: 
In a bowl, mix together all ingredients, except for the butter, until well combined.  Add the chilled butter cubes and stir together.  Using your hands, work the butter cubes into the mixture until it's well combined and the butter is in pea size pieces.  Work quickly and refrigerate the crisp topping once everything is incorporated as you don't want the butter to melt, and until you need it for the next step.
For the apple filling:
In a large bowl, stir the diced apple and lemon juice together until all of the apples are coated.  Add the rest of the ingredients into the bowl.  Fold in the flour/sugar/spice mixture until well combined with the apples.
Pour the apple mixture into the prepared 9×13 pan.
Cover the apples with the chilled crisp topping.
Place the pan onto a baking sheet and bake in the preheated oven for 45 minutes (middle shelf).  The crisp top should be nicely browned and you should see the apple filling bubbling around the edges when it's done.  If the crisp topping is getting too brown, cover with foil part way through the baking cycle.  I usually don't need to cover mine.
Let cool slightly.  Serve warm with vanilla ice cream.  If you don't have vanilla ice cream, go get some!
Notes
You can use any tart, crisp apple in this recipe.  I usually use ones that are in the middle of sweet and tart. Whatever you get at the store or apple orchard will do.
Happy fall baking!  I'd love to see your creations, so if you bake this, post your photos with the tag #flourandco!

---
Also published on Medium.