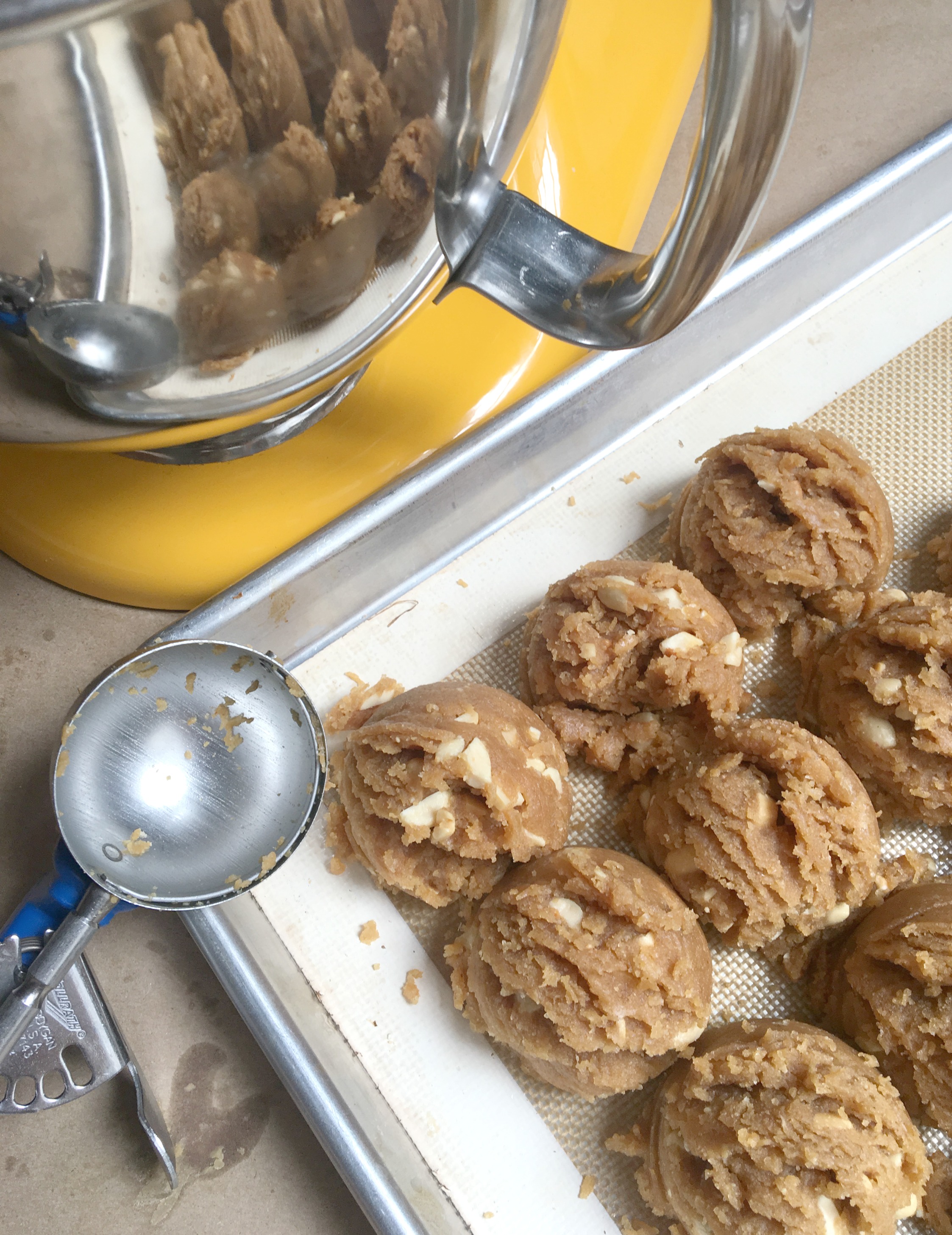 When I opened the bakery, peanut butter cookies were on the must-be-in-our-case list.  I had an early obsession with peanut butter anything, but there's something irresistible about soft and chewy, slightly under baked, peanut butter cookies.
As I was growing up, peanut butter cookies were always in our cookie baking rotation along with chocolate chip, oatmeal chocolate chip, and no-bake.  Once in a while, we'd throw my Dad a bone by making oatmeal raisin, but it was always a split batch with mostly oatmeal chocolate chip and a just enough oatmeal raisin cookies for him.  I think he, too, appreciated the peanut butter cookie days because they were free of chocolate, something he's never been fond of.  I appreciated them because they contained peanut butter. We never had a go-to peanut butter cookie recipe growing up, but that gave me the opportunity to try many versions over the years.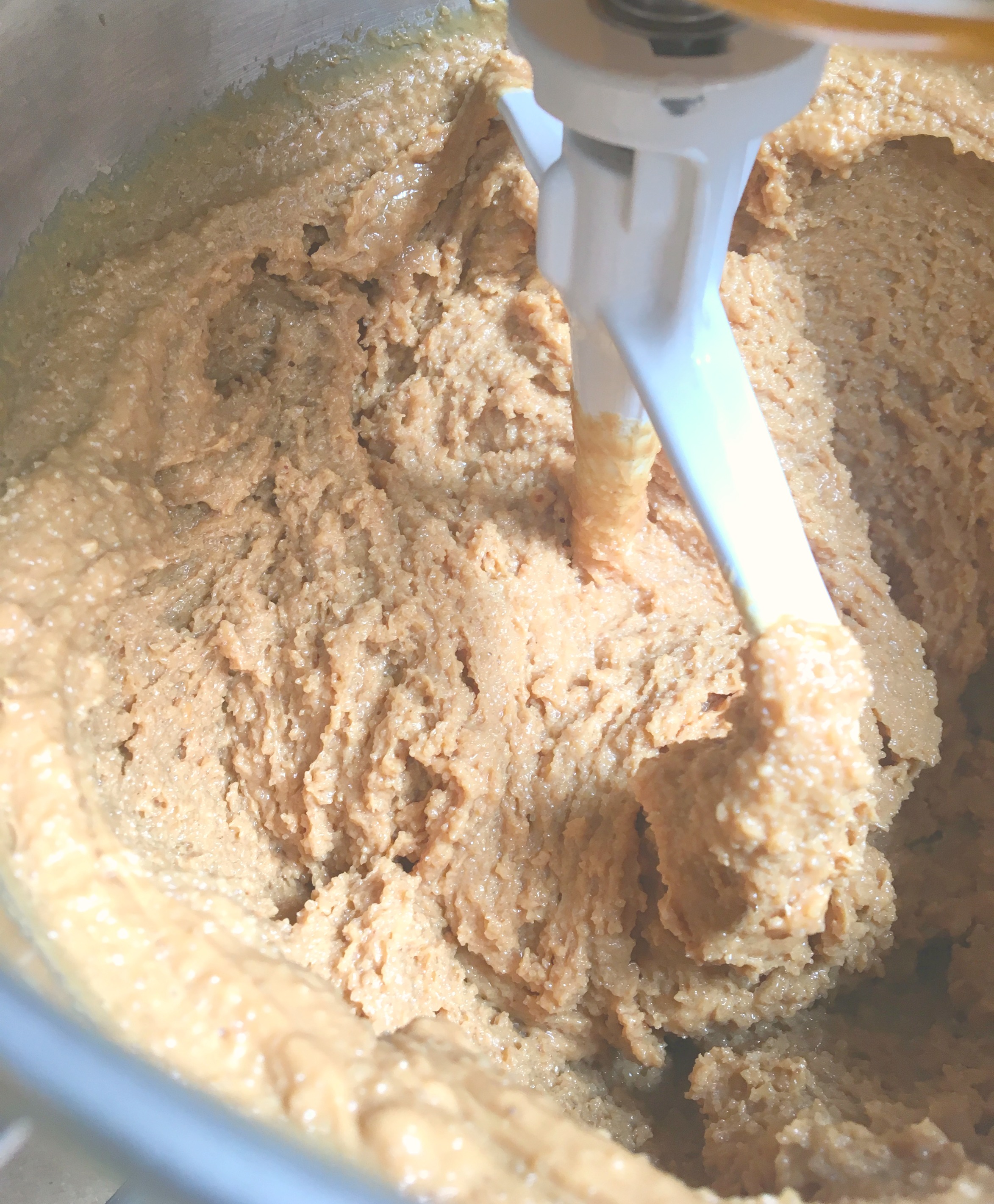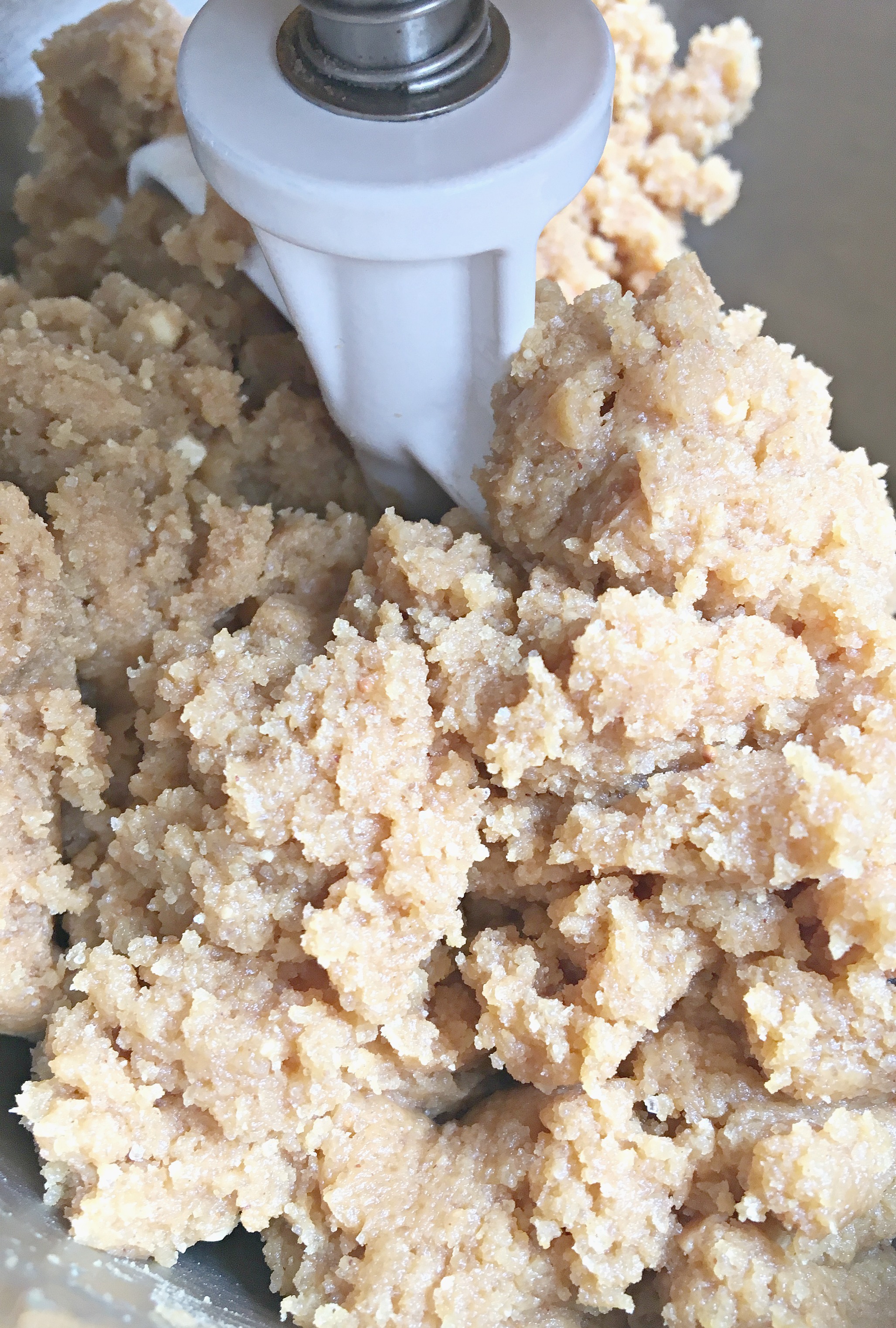 With that early cookie education, peanut butter cookies have long been one of my baked good barometers.  I love them so much that I'm always on the lookout for the BEST, and by trying them whenever I see them,  I've been able to hone in on the characteristics of the perfect peanut butter cookie.  As with my other barometers (chocolate chip cookies, blueberry muffins, brownies, buttermilk biscuits to name a few), I also use them as indicators of the quality of the bakery.  Of course it's all subjective, but if a bakery makes an excellent peanut butter cookie (or any of the aforementioned things), I trust that they probably know what they are doing.  At the least, I'll be back *often* for a cookie.
This tedious exercise — yes, it's hard work — has landed me on what I believe is the perfect peanut butter cookie, aka the Peanutty Peanut Butter Cookie at Flour & Co.  These were best sellers, and one that was always in our case, no matter the season.  It's, also, the most requested recipe.  With no flour required, they are gluten free, chewy, full of peanuts, and super peanut-buttery.  Enjoy!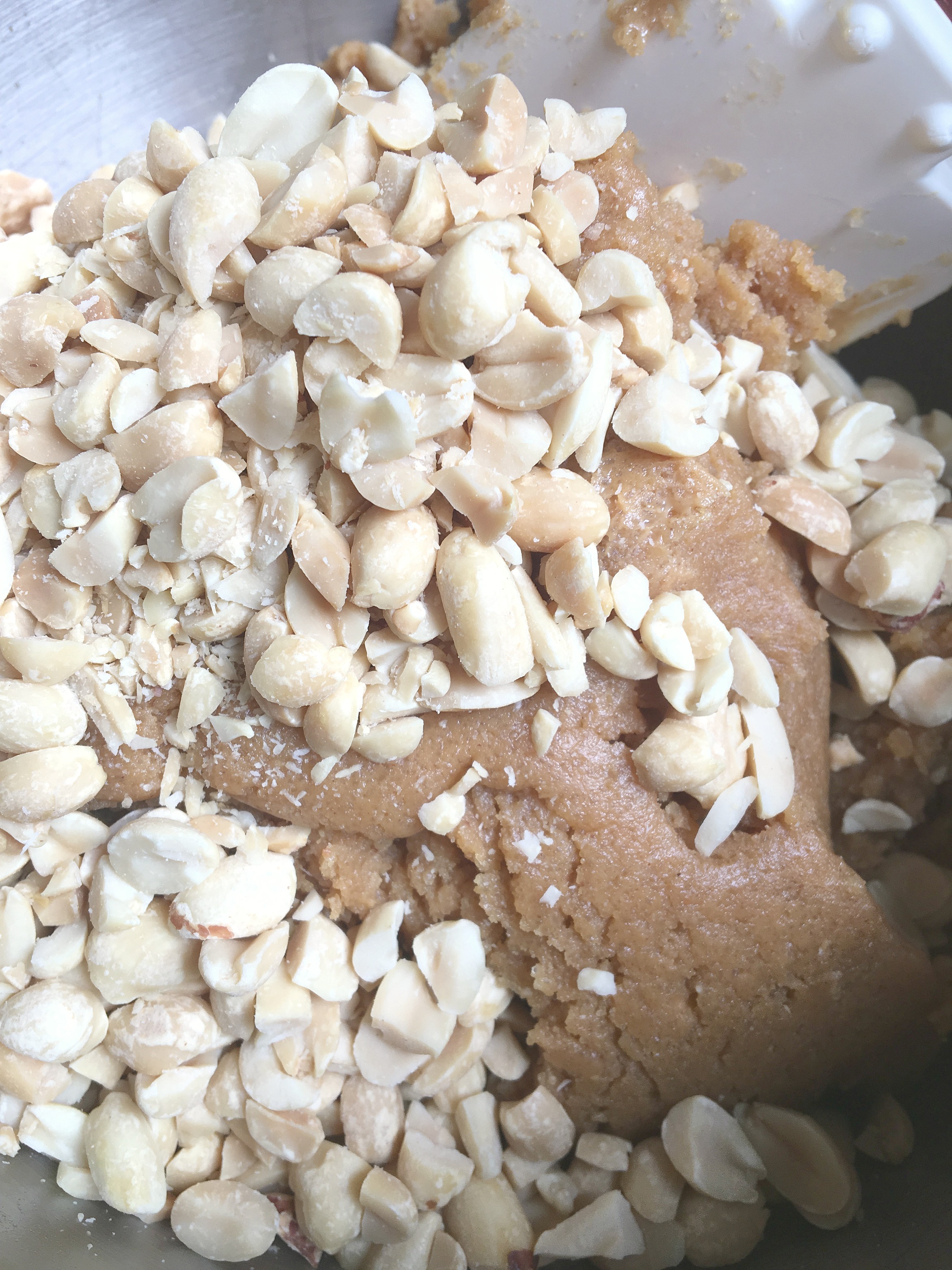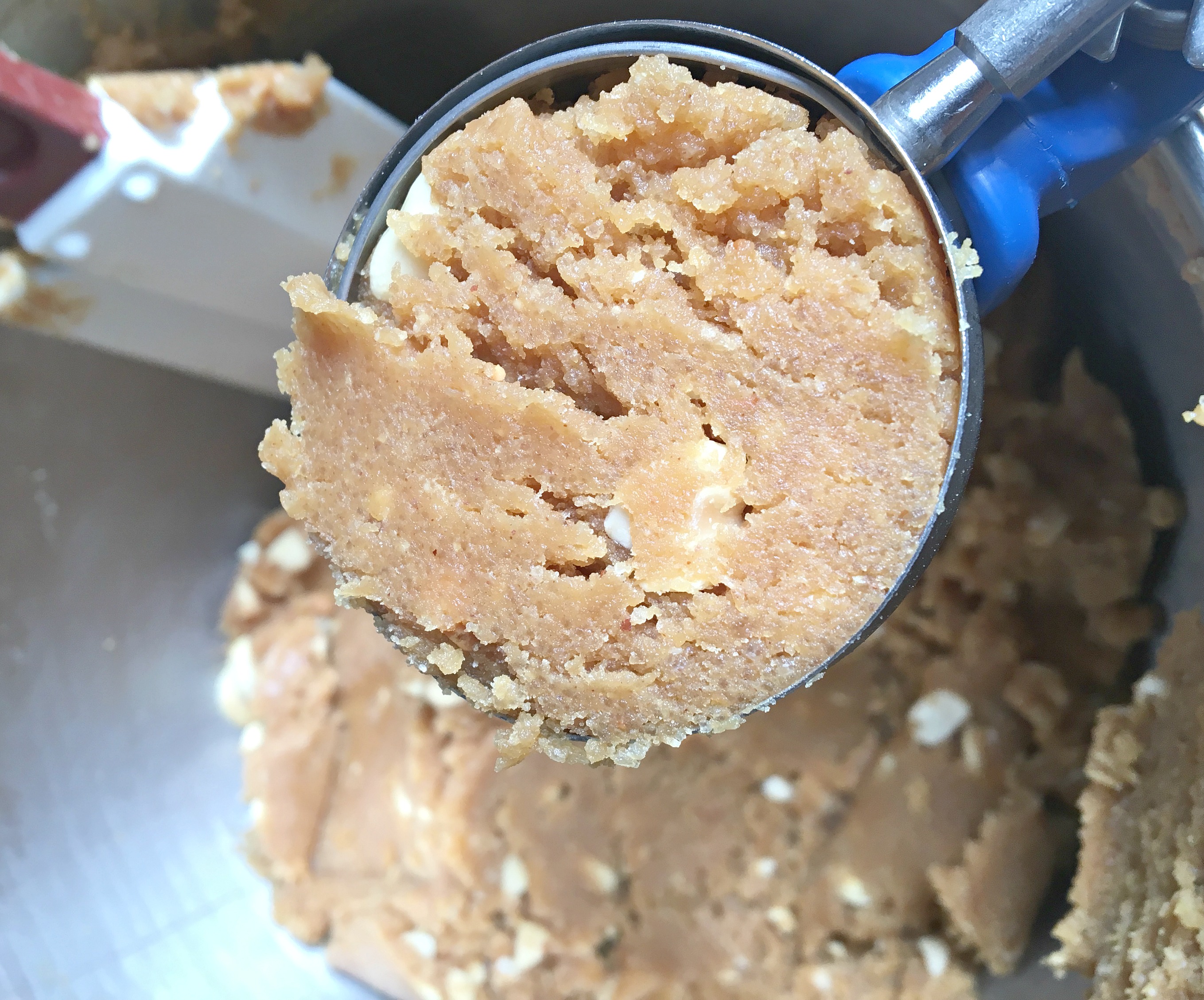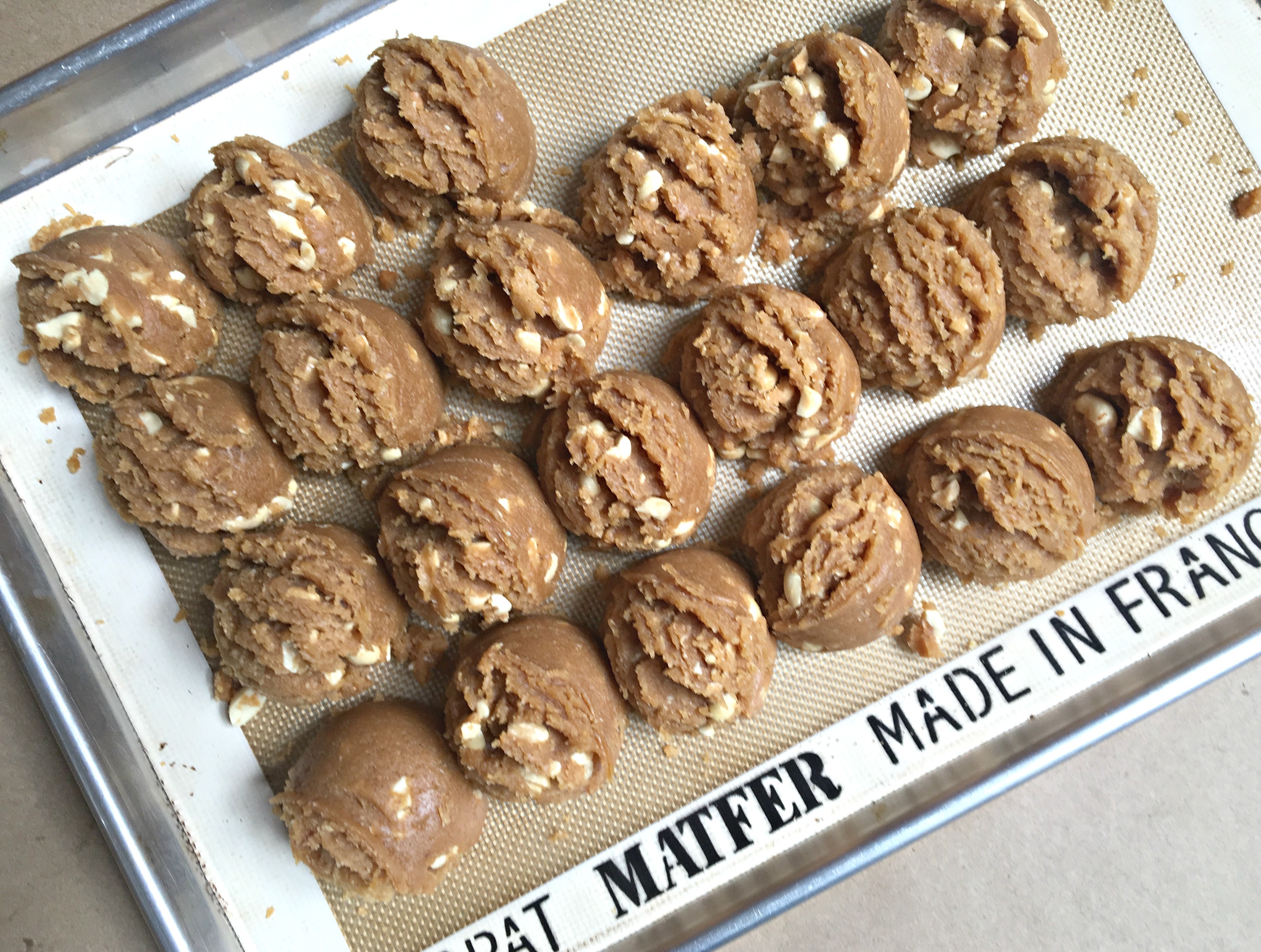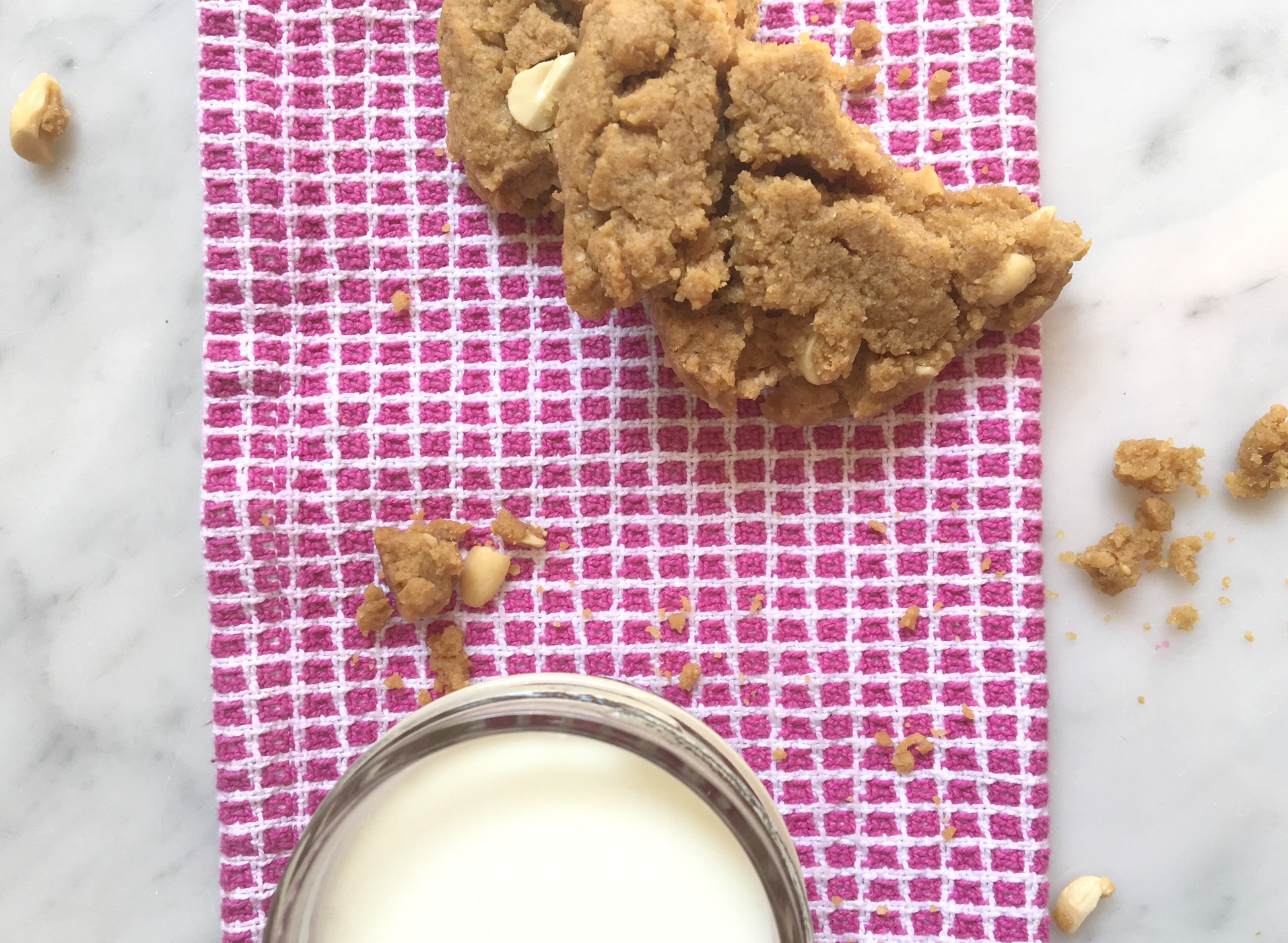 Print
Perfect Peanutty Peanut Butter Cookies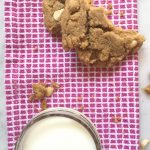 These Perfect Peanutty Peanut Butter Cookies are the BEST and so easy to make. With no flour required, they are gluten free, chewy, full of peanuts, and super peanut-buttery.
Author:
Prep Time:

10 minutes

Cook Time:

10 minutes

Total Time:

20 minutes

Yield:

20 3" Cookies

Category:

Cookies
Ingredients
3 cups creamy peanut butter (see note)
2 3/4 cups granulated sugar
3 eggs
1T baking soda
1 tsp kosher salt
2 tsp pure vanilla extract
1 cup raw peanuts, toasted and chopped
Instructions
Preheat the oven to 375 degrees.  Grease or line a baking sheet with a silicone baking mat.
In a mixing bowl, cream together the peanut butter and sugar.
Add the eggs and mix well.
Sprinkle the baking soda, salt, and vanilla over the dough and mix well.
Stir in the peanuts until incorporated.
Form the cookie dough into balls using 1/4 cup dough for each or a blue #16 portion scoop (my preference).  These are bakery sized cookies!  Place the balls onto the prepared baking sheet, leaving a couple inches between each cookie as you'll be flattening them.  (See note below on bake as you need them instructions)
Using the palm of your hand, flatten each cookie to 1/2 inch thickness.
Bake in a preheated 375 degree oven for 10 minutes.
Let cool completely before trying to move these cookies.  Use a pancake turner to remove them from the baking sheet to a serving plate.
Notes
Skippy Natural (creamy) is my preferred peanut butter for this recipe.  The consistency matters with the finished product.  Other peanut butters tend to be drier or different in various ways that makes for a less than desirable end product.
You can make these cookies ahead and refrigerate the dough balls (complete recipe through #6), covered tightly with plastic wrap, for up to 1 week.  Pick up at #7 when you are ready to bake, and bake only what you want to eat!
You can put the scooped/balled cookies into the freezer for longer keeping, and pull them out as you want to bake them.  If you freeze them, take desired quantity out of freezer and place them onto a prepared baking sheet.  Let them sit for 25 minutes (set a timer!) until they are soft enough to flatten (1/2 inch thickness). Don't leave longer or they will become too soft.  Pick up at #7 above.
Happy baking!  If you bake these Perfect Peanutty Peanut Butter Cookies, share your photos with the hashtag #flourandco.  I love seeing your finished products!